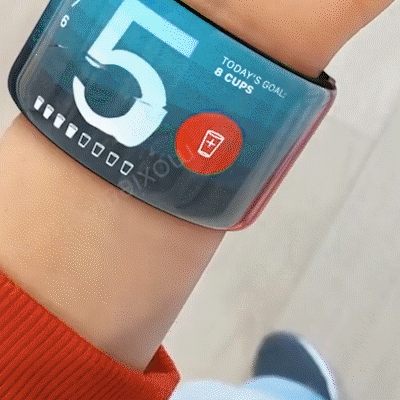 Smart Touch Screen Bracelet: Using OLED flexible screen, seamless connection between the two ends, and flexible OLED screen allows information, interaction and design, to provide a full sense of human-computer interaction around the flow of the entire device. Not only can you switch different dynamic covers every day, it can also find and browse daily information, query and reply emails, social interaction, mobile payment and other functions.
Touch Screen Click
Give obvious and full-screen function display, drag and drop manipulation, tap and click.
Multifunction
You can implement almost all mobile phone functions on it, and deal with daily affairs, such as weather, calendar, events, emails and other information.
Learn about health information, including steps, calories, etc. You can even like on your social software, or exchange information, make mobile electronic payments.
Flow interaction
The flexible OLED screen will allow information, interaction and design to flow around the entire device.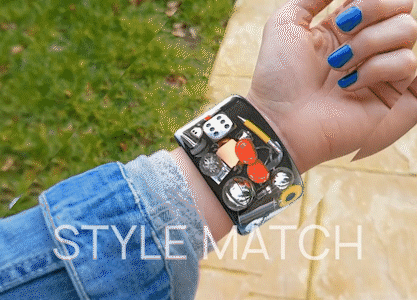 Different styles every day
Various "live wallpapers" can be switched at any time, and the gallery can be continuously downloaded and updated to suit daily wear.
Size adjustment
2 sizes to fit different wrist sizes.
(S/M) Suitable for wrist 5.1-7.9 inches  | (M / L) Fits wrist 6.3-8.3 inches.
Comes with 3 magnetic pads of different sizes to further adjust the size of the bracelet to fit the wrist.
Easy to wear
The magnetic buckle is easy to wear and remove.
Wireless charging
Built-in wireless charging device for easy charging, if fully charged, its usage time can lasting 12hrs.