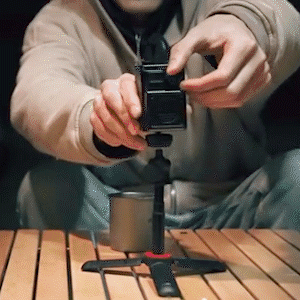 With an all-metal body design, IPX6 water resistance, and Bluetooth speaker outdoor lantern built-in. This is a great portable projector you need for outdoor activities or daily leisure.
WILD PROJECTOR
Lightweight but powerful, it is an ultra-portable wireless outdoor projector, smaller than an avocado! Only 7.05oz grams, you can easily put it in your bag or pocket for every outdoor adventure.
Rugged and durable
Real outdoor equipment can cope with all kinds of harsh environments. The shell is made of high-density aluminum alloy, and adopts a one-time die-casting process to make it strong and seamless, more durable than traditional projectors with plastic casings.
Drop resistant & IPX6 waterproof, take away your worries.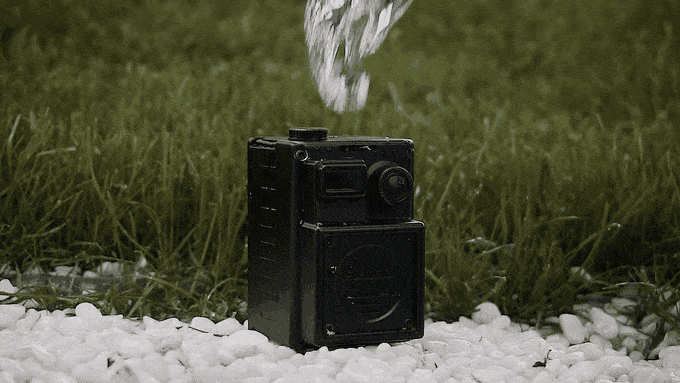 Cooling system
Unlike traditional fan cooling, this projector uses a new structural cooling system. Using heat dissipation surfaces on both sides of the shell, ensure the working temperature is controlled, quiet and noise-free.
HD resolution
Using advanced technology to provide clearer images with true FHD 1080p resolution. Take the cinema with you wherever you go. Just open it, and you can enjoy your favorite shows and movies in a photo size of no more than 120 inches.
Autofocus
Equipped with autofocus and auto-keystone technology, the filming automatically adjusts the focus of the image and any distortions within +/- 40 degrees within a few seconds. It makes ceiling projections super easy.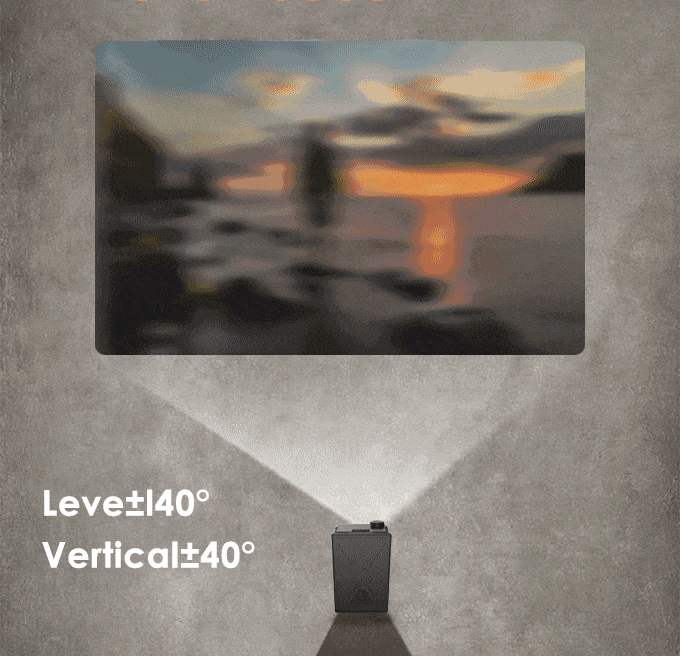 Portable wireless speaker
Portable outdoor wireless device using Bluetooth. It can be connected to an external speaker, or it can be connected to a smartphone. This is a great tool for parties and outdoor activities, or at home or in the yard.
Light It Up
Comes with a super bright lantern with a brightness of 100 lumens to 300 lumens. It can light the way and guide you in the dark which could come in handy when you're camping or walking around in the outdoors.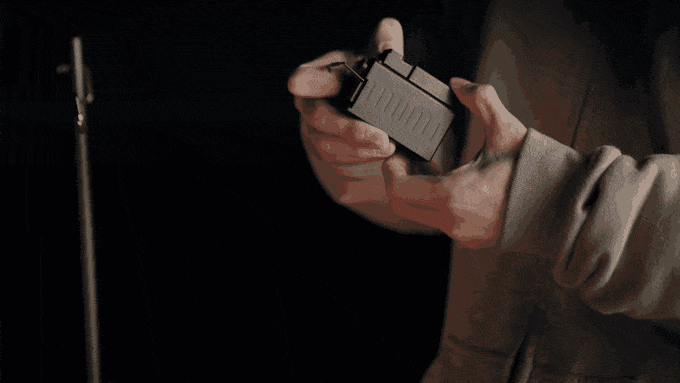 High-capacity Battery 
The built-in 5000mAh battery makes it very portable. You can watch up to 2.5-hour movies or listen to 6 hours of music or illuminate at 100 Lumens for 15 hours on a one-time charge, long enough for any outdoor activities.
Specification
Dimensions: 2.7in x 2.2in x 2.8in
Weight: 200g / 7.1oz
Color: Black
OS: Android 8.0
Display Technology: DLP
Lens: High transmission glass
Brightness: 200 ANSI lumens
Contrast(full on/off): 2000:1
Supported Resolution: 1920*1080[1080p], compatible 4K
Screen Size: 30-120inches
Throw Ratio: 1. 35: 1(Distance/Width)
Keystone Correction: Auto (Vertical±40, Horizontal±40)
LED Life: 30000 hours
Projector Operation: Rotary Switches/Remote control